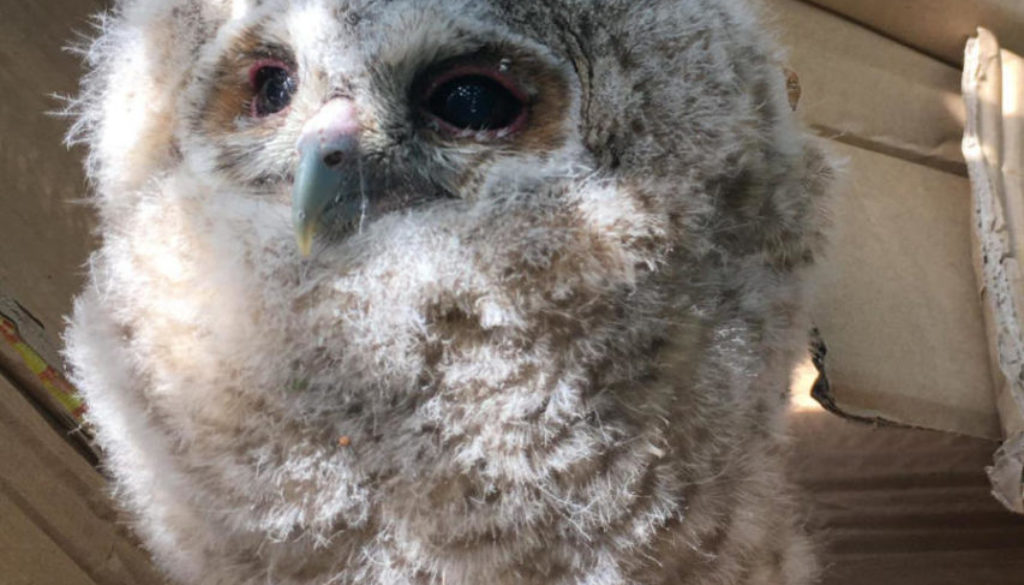 Camden Parks Services, the Green Spaces team, do more than look after Waterlow Park and many others for us all to enjoy.  They sometimes have to deal with unexpected wildlife emergencies. A few weeks ago a baby owl was found on the ground, probably having tried to leave the nest far too young. To leave it alone would have exposed it to dogs and foxes and meant it had only a very low chance of survival. One of the Camden Park Rangers was called for advice and he put Camden Parks in touch with Barry Smitherman at Wildlife Rescue & Ambulance Service in Trent Park.
Barry used to run the small rescue centre in the Waterlow Park Aviary for many years until it was incorporated into a larger organisation. 

The baby owl joined other rescued owls, made one special friend and thrived in his temporary home at Trent Park. At the end of last Friday (10.07.20). shortly before the park was closed when it was getting near dusk the Waterlow owl and its new friend were released back into the wild near the spot where it was found. As the lid came off their travelling cardboard box they looked a little uncertain but then spread their wings and soared off into the trees.