Waterlow Park Volunteer Groups work in a range of areas including:
Nature & Wildlife

Sports & Leisure

Infrastructure & memorials
Active engagement with the Park builds community and helps us all. Follow any active link above to find out more and to get involved. If there is no active link yet it is coming soon. In the meantime if you are interested or have more ideas do get in touch using our contact form.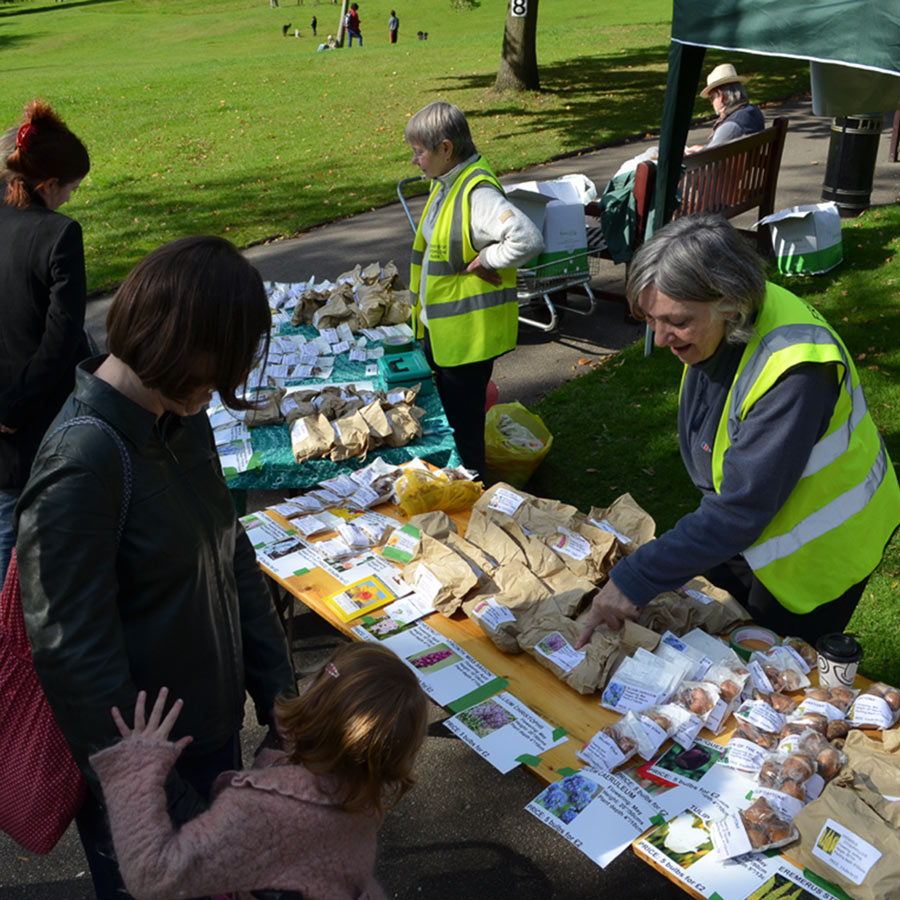 Gardening
Would you like to help keep the park looking good? For over five years the FOWP has taken over the restoration and maintenance of some of the borders and beds in the park. These include the Rose Circle, the upper Lauderdale terraces, the Sensory Border, the Sundial and other nooks and crannies in the park. To fund the work we run plant sales and other events which the volunteers also help to organise.
If you enjoy gardening and want to join us, we meet every Thursday morning [except during the deepest winter months] at the Café. Please use the contact form on this website to express your interest and for more information.
You don't need experience in gardening or tools. Sturdy footwear is required and we recommend that you bring your own gloves.  Just come along and pass the word on to anyone you think might be interested. Everybody is welcome.
We also welcome corporate groups.  To find out more, get in touch using our contact form.
Events
Periodically the Friends organise a 'Lark in the Park'. These are enjoyable days out for the family along the lines of a country fair. A similar event is in planning for late summer of 2020. If you can help to make this a reality please get in touch.
Trees & Views
Keen photographers especially love the park for the views it offers; of the London skyline, over the ponds and for the many other vistas around the park. Planting new trees is carefully planned to enhance views wherever possible and to avoid obstructing key sight-lines.  Contact us.