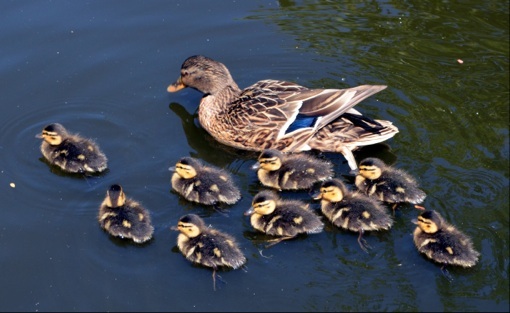 Visit to Beth Chatto's garden
3:34 PM, May 26 2015

Beth Chatto is one of the country's foremost plantswomen and now, well into her 90s, still runs an excellent plant nursery from her home and gardens near Colchester. She is famous for her gravel garden but the extensive gardens of her house are also a fabulous display of herbaceous plants and shrubs with water gardens and woodland gardens as well as stupendous borders displaying riotous hot colours to Chelsea cool. If you want ideas for your own garden, or just enjoy seeing great garden design, the Friends' visit by coach to Beth Chatto's garden on Saturday 30 May is not to be missed. Full booking details at:

AGM Elections
12:06 PM, May 22 2015

There are several vacancies on the FoWP committee which we invite members to put themselves forward for.

Read More
Meeting - Our AGM - Wednesday 10th June from 6:45pm
12:00 AM, Apr 27 2015

Presentation by Shaun Kiddell on the Heritage Lottery Fund and Parks
, followed by our AGM.

At the Waterlow Park Centre near Dartmouth Park Lodge Gate. Refreshments at 6:45 for a 7pm start. The meeting will end by 9pm.

All park users are most welcome. Get the flyer here.

Save our Parks!
12:00 AM, Aug 18 2014

Please visit the National Federation of Parks and Green Spaces website and sign the petition to protect funding. Nationally the funding situation is alarming and it is vital that the importance of parks and green spaces is properly appreciated by our politicians.

Cuts in funding for Parks - Waterlow Park stars on Radio 4's 'You and Yours'
12:00 AM, Aug 16 2014

Go to http://www.bbc.co.uk/programmes/p021npwm for a short feature on cuts in park spending broadcast on 26 June after publication of a Heritage Lottery Fund report. This was recorded with Ceridwen Roberts, the co-Chair of Friends of Waterlow Park, during the Thursday volunteer gardening session.

All Change at Waterlow Park?
12:00 AM, Jun 13 2014

Central government cuts to council budgets mean money for parks is being cut drastically over the next few years. To protect Waterlow Park, Camden has been working with Park stakeholders to devise new management and funding arrangements.

Read More
Twitter Feed
12:00 AM, Mar 08 2014
A bigger trowel
12:00 AM, Mar 11 2014

Works to the northern border of the park. Read more.

Waterlow Park Users
12:00 AM, Feb 22 2014

See an infographic about the people who use Waterlow Park.

Sponsored roses in Waterlow Park
12:00 AM, Nov 03 2013

The Friends would like to thank the community for their support in sponsoring roses for the Waterlow Park rose circle. Over 60 roses were planted at a well-attended event on Sunday 1 December. The Friends of Waterlow Park volunteers will prepare them for the winter and prune them early next year. We are hoping for a splendid display of roses in the future when they are well established.

Future management consultation
12:00 AM, Sep 22 2013

Camden have been consulting with the Friends and other stakeholders over proposals to change how the park is managed in future. This initiative is in large part a way of seeking to protect the park in the face of public sector cuts. Read the latest briefing note from Camden. (pdf)

2013 annual report online
12:00 AM, Jun 23 2013

The 2013 annual report delivered at the AGM is now online.

Volunteering
9:00 PM, Apr 15 2013

Our volunteer programme is ongoing so anyone interested in gardening and has some spare time on their hands. Find out more

New Orchard Planted in Waterlow Park
9:00 PM, Feb 17 2013

On February 28 we finally planted our orchard in one of the old kitchen garden areas below the Park Centre - more than 100 years after it was last used to grow food for Sir Sydney Waterlow. Read more and also visit the orchard website.
Are you on our mailing list? Leave your name or join the Friends to keep in touch.
---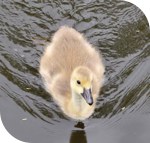 Waterlow Park was bequeathed to the public by Sir Sidney Waterlow in 1889 as a 'garden for the gardenless'. It consists of about 20 acres, situated just south of Highgate Village, in North London. The Park is bordered on two sides by Highgate Cemetery, world famous for its mausoleums, gravestones and the tomb of Karl Marx.

Within the Park is the historic Lauderdale House, which has a café, arts and exhibition centre, and formal terraced gardens. Waterlow Park has three ponds, tree lined walkways, mature shrub beds and herbaceous borders, ornamental bedding, expanses of lawn, 6 tennis courts an infant playground and a play area.

Waterlow Park supports a number of important ecological habitats and a rich variety of wildlife. In the summer it hosts outdoor theatre and music performances.

In 2005 Camden undertook a large improvement and restoration programme supported by the Heritage Lottery Fund. The project included the creation of the Waterlow Park Centre, which offers environmental educational sessions for local schools and colleges, information about Camden parks, local history and events. It also provides a venue for functions and conferences.

The Friends of Waterlow Park, who look after this website, take an active role in the management of the Park. Feel free to join us.

Waterlow Park has been immortalised in a song by Ian Hunter of Mott the Hoople, who recorded it on their album "Wildlife" in 1971.