PARK LIFE 1891-2016

Photography Competition:
selected for April [Andy Barklem]
Open to amateur photographers of all ages

Win vouchers to spend locally and see your photos in print
We have launched our exciting photography competition, supported by the Ham&High newspaper, to celebrate the 125th anniversary of the opening of Waterlow Park.
See below for more information
Masayuki Tayama Piano Recital
11:17 PM, May 02 2016

We are very excited to announce our joint fund-raising summer evening concert with the Harington Scheme - Masayuki Tayama playing a selection of Rachmaninov pieces on Sunday 26 June ...

Read More
Our Photo Competition for 2016
2:44 PM, Apr 05 2016

We have launched our exciting Photo Competition with the support of the Ham & High

Read More
Lark In The Park 2016
2:11 PM, Feb 17 2016

Date for your diary! Everybody is invited on Saturday 17 September to celebrate the 125th anniversary of the opening of the Park in 1891. The Friends of Waterlow Park are holding a Victorian-themed fête and descendants of Sir Sydney Waterlow, the original benefactor, will help launch all manner of fun and games reflecting the Park's history. Entry free and all are welcome. Watch this space for more details of this and other events planned during the year.

Camden Public Consultation
2:17 PM, Mar 11 2016

Last Autumn Camden sought local stakeholders' views on Managing and Maintaining Camden's Green Spaces.

Read More
Orchard Update
2:11 PM, Jan 15 2016

Our Community Orchard has just come through its third season - here is an update extracted from the Orchard web-site

Read More
Lauderdale House closed for renovation - a pop-up cafe has appeared on the Tea Lawn
12:27 PM, Dec 24 2015

The house is currently closed and due to reopen August/September 2016, but Michal has built a pop-up café on the lawn behind the house!

The cafe is open every day from 9 to 3 - specials include a bacon & egg roll with a coffee for £5, and waffles with creme fraiche, blueberries and maple syrup for £3.50!

To find out more about the Lauderdale Transformed project please visit the Lauderdale House website

Maintaining the Park
3:09 PM, Dec 24 2015

Camden has looked after the Park well in 2015.

Read More
A Brief History Of Waterlow Park
7:14 PM, Nov 24 2015

Waterlow Park was bequeathed to the public by Sir Sydney Waterlow in 1889 as a 'garden for the gardenless'.

Read More
Twitter Feed
2:11 PM, Mar 11 2016
Volunteering
9:00 PM, Oct 25 2015

On Thursday 12 November a huge effort by volunteers completed the replanting of the long shade border near the kitchen garden. This programme is ongoing, so anyone with some spare time who is interested in gardening is welcome.

Before..... After.......

Waterlow Park Users
12:00 AM, Feb 22 2014

See an infographic about the people who use Waterlow Park.

Future Management Consultation
12:00 AM, Nov 03 2015

Since 2013 Camden have been consulting with the Friends and other stakeholders over proposals to change how the park is managed into the future. This initiative is in large part a way of seeking to protect the park in the face of public sector cuts. The Waterlow Park Committee is in its nascent form but is already helping to formulate longer term strategy for the Waterlow Park Trust (for which Camden is the sole trustee).

Although Lauderdale House is being let on a long term rent-free lease, the two lodges are being refurbished for residential letting and the Park Centre is soon to be let to an established Arts Company.

Waterlow Park Orchard
9:00 PM, Feb 17 2013

The community orchard was planted in February 2013 in one of the old kitchen garden areas below the Park Centre - more than 100 years after it was last used to grow food for Sir Sydney Waterlow. Read more and also visit the orchard website.
Are you on our mailing list? Leave your name or join the Friends to keep in touch.
---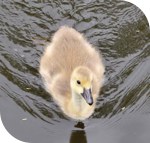 Waterlow Park was bequeathed to the public by Sir Sydney Waterlow in 1889 as a 'garden for the gardenless'. It consists of almost 30 acres, situated just south of Highgate Village, in North London. The Park is bordered on two sides by Highgate Cemetery, world famous for its mausoleums, gravestones and the tomb of Karl Marx.

Within the Park is the historic Lauderdale House, which has a café, arts and exhibition centre, and formal terraced gardens. Waterlow Park has three ponds, tree lined walkways, mature shrub beds and herbaceous borders, ornamental bedding, expanses of lawn, 6 tennis courts, an infant playground and a play area for older kids.

Waterlow Park supports a number of important ecological habitats and a rich variety of wildlife.

In 2005 Camden undertook a large improvement and restoration programme supported by the Heritage Lottery Fund. The project included the creation of the Waterlow Park Centre, which offers environmental educational sessions for local schools and colleges, information about Camden parks, local history and events. It also provides a venue for functions and conferences.

The Friends of Waterlow Park, who look after this website, take an active role in the management of the Park. Feel free to join us. As the Voice of Park Users we welcome everyne's views!

Waterlow Park has been immortalised in a song by Ian Hunter of Mott the Hoople, who recorded it on their album "Wildlife" in 1971.