Waterlow Park Trust Advisory Group AGM - 11 October
This is the first AGM of the new advisory group on strategy for the park. FoWP is represented on this committee by the Chair and Treasurer.
Speaker: Alicia Pivaro (of the Highgate Neighbourhood Forum) on 'The Power of Parks'
7 for 7.15 in the Conservatory, Lauderdale House
More information here. All welcome.
Our Memorial Benches Brought To Life

Posted by Editor (edit) on Dec 03 2017
Home >>
Thirty-six stories about the people remembered through their benches in the park have been researched by local writer, Towyn Mason.
These are now presented as a delightful book, 'IN LIVING MEMORY: The Benches of Waterlow Park' [112 pages, with over 70 illustrations], which is now on sale, priced at £9.99. Get your copy from Highgate Bookshop or via our webshop.
The book is sponsored by the Friends of Waterlow Park and all proceeds go to the Park.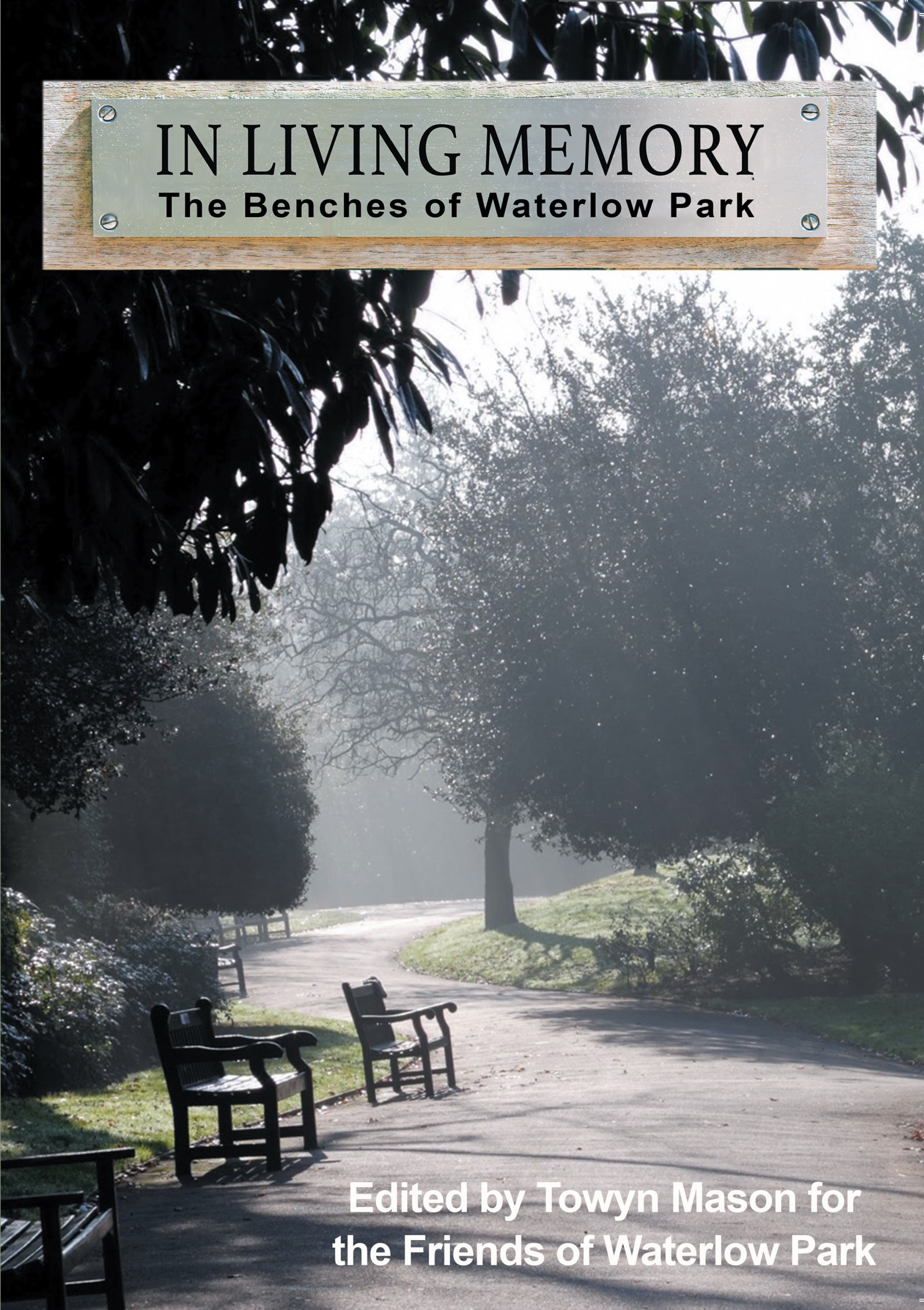 Last changed: Dec 03 2017 at 5:43 PM
Back
Are you on our mailing list? Leave your name or join the Friends to keep in touch.