Waterlow Park Flora and Fauna and a Treasure Hunt at Fair in the Square. Stall 40, Blue Zone - Saturday 16 June

Friends of Waterlow Park will be joining the fun of the Highgate Fair in the Square. Find out what we and you can do to preserve the Park for the future. Get your little piece of the Park in our sale of Friends-grown plants, delve into Towyn Mason's book In Living Memory - the stories behind the memorial benches or take home a framed picture of the Park. Join up as a member and take part in nature trails, bat walks and garden trips. Children: Find the buried treasure in our Treasure Hunt and win some of the silver! And for the slightly older: if you fancy doing a bit of gardening ask about the gardening volunteers' group.
--------------------------------------------------------------------------------------------------------------
Our Memorial Benches Brought To Life

Posted by Editor (edit) on Dec 03 2017
Home >>
Thirty-six stories about the people remembered through their benches in the park have been researched by local writer, Towyn Mason.
These are now presented as a delightful book, 'IN LIVING MEMORY: The Benches of Waterlow Park' [112 pages, with over 70 illustrations], which is now on sale, priced at £9.99. Get your copy from Highgate Bookshop or via our webshop.
The book is sponsored by the Friends of Waterlow Park and all proceeds go to the Park.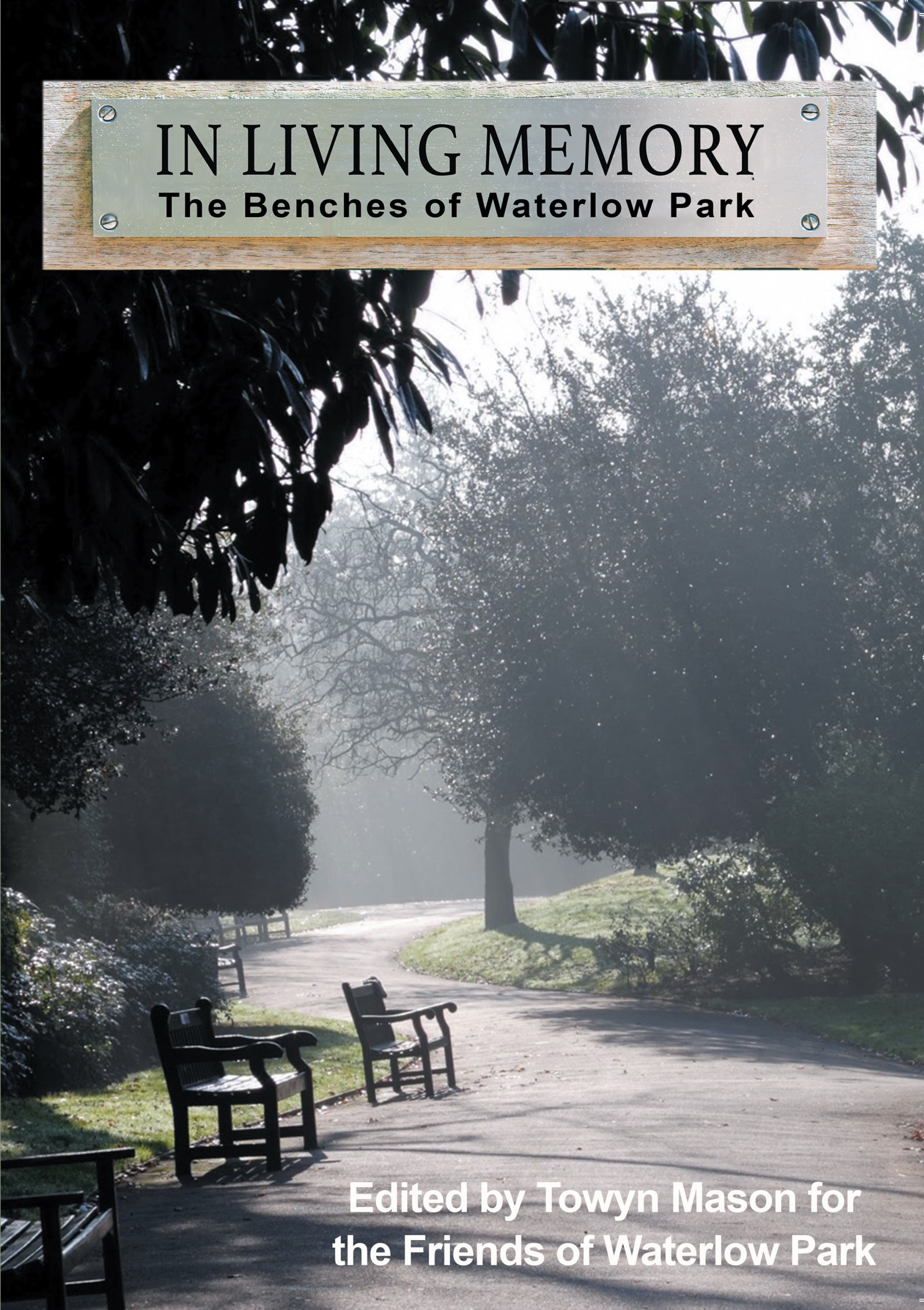 Last changed: Dec 03 2017 at 5:43 PM
Back
Are you on our mailing list? Leave your name or join the Friends to keep in touch.