Classical Recital 2017

Posted by Editor (edit) on May 17 2017
Home >>
This year's featured artists are flautist Uberto Orlando and pianist Nataša Šarčević - they will be playing pieces by Mouquet, Poulenc, Ravel and Franck.
Tickets are available from Brooksby Newsagents in Highgate High Street, and from TicketTailor. Click here to be redirected to our on-line Ticket Store.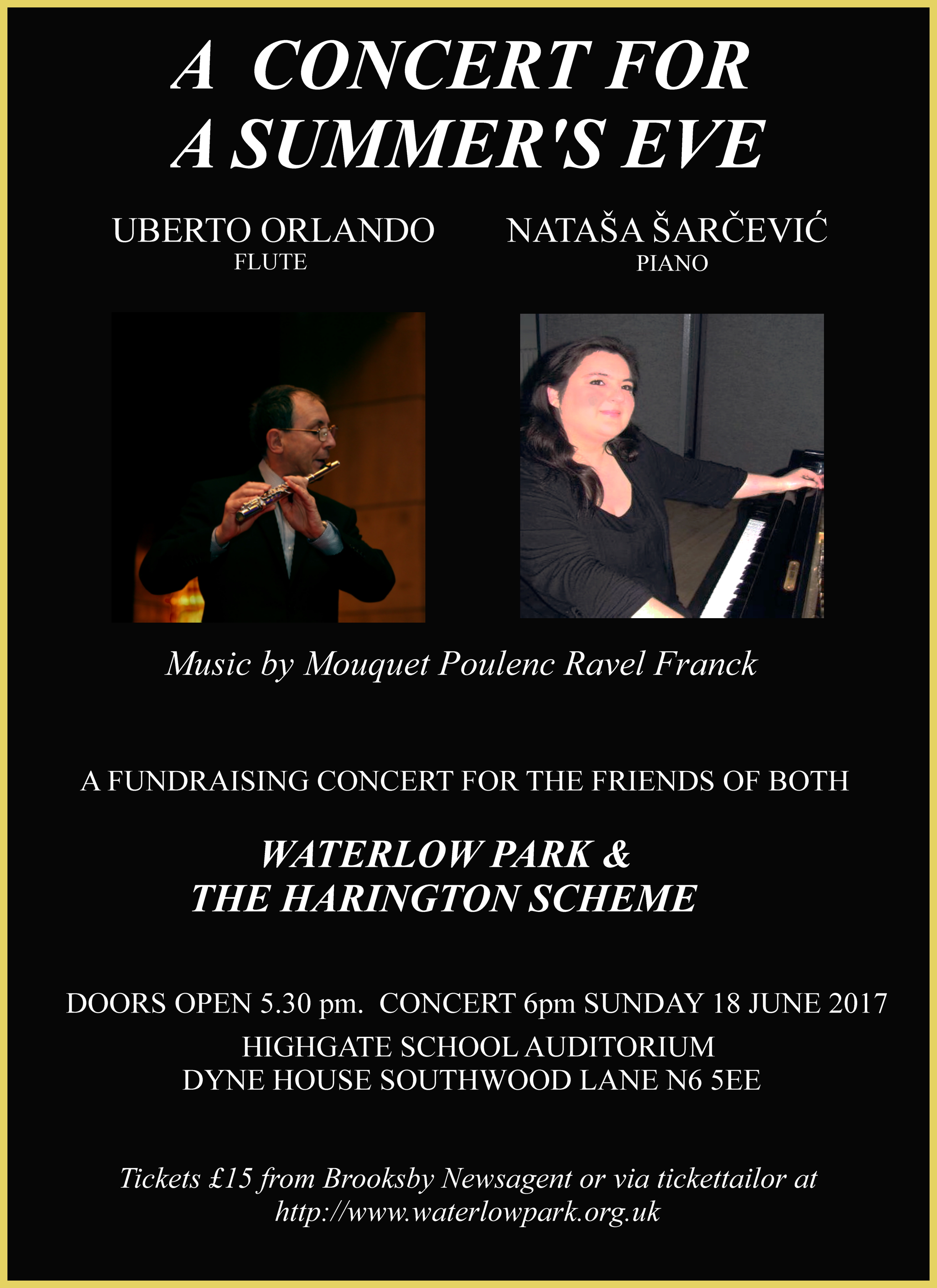 Last changed: May 22 2017 at 11:07 AM
Back
Are you on our mailing list? Leave your name or join the Friends to keep in touch.