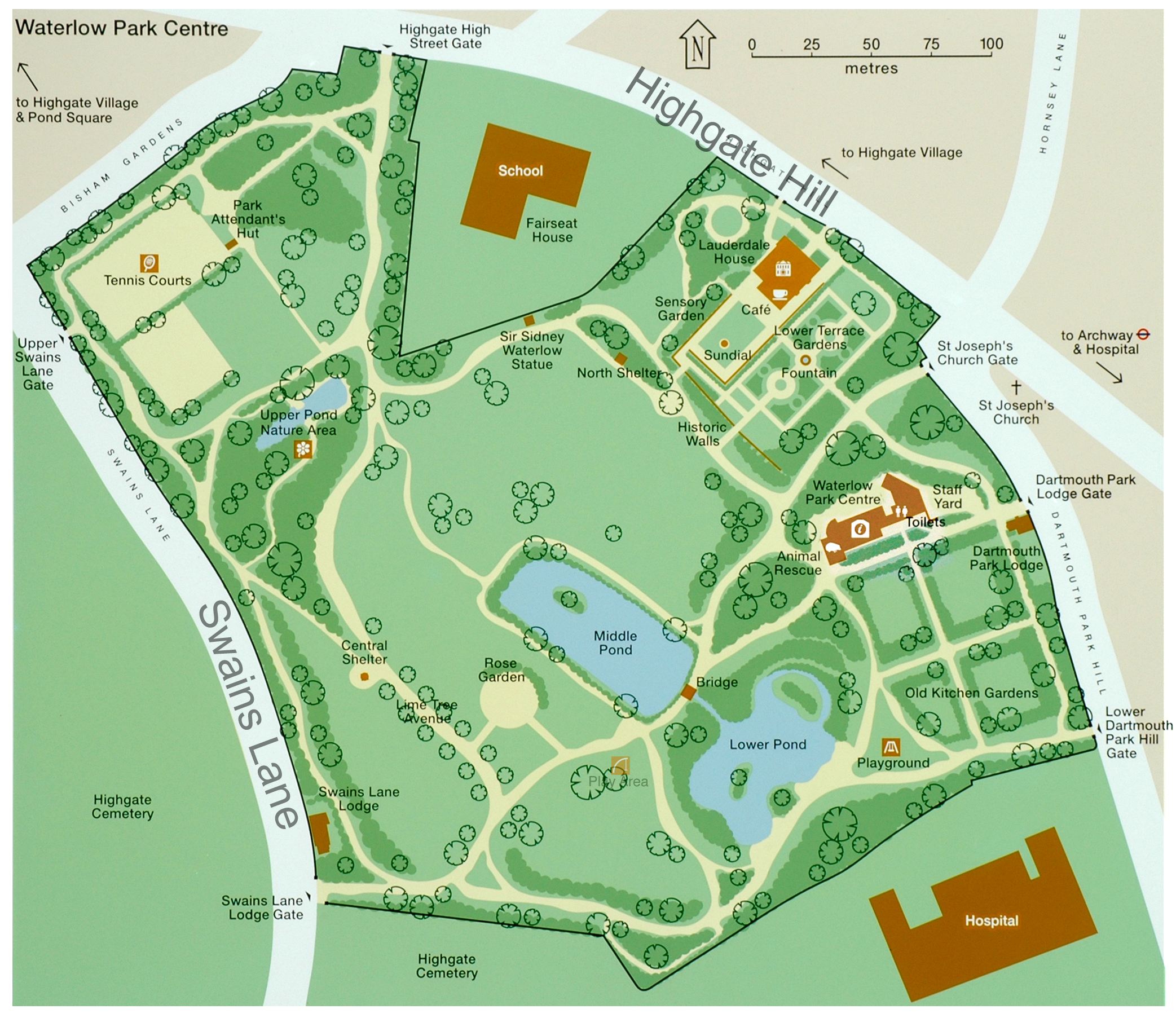 Waterlow Park Centre
The Park Centre has a mixed programme of arts and educationsal activities, exhibitions, information and events. Also available for conferences and private hire. See website.

020 7974 5633

Lauderdale House
Hosting exhibitions, concerts, workshops, weddings and many diverse projects. See website.


020 8348 8716

Lauderdale House Cafe
Open every day. Closed over Christmas.

020 8341 4807

Tennis Courts
Click here for full information on Camden's website.

For bookings you will need to use Camden's online booking system here.


See below for Tennis Coaching.

Upper Pond Nature Area
Access is managed.
For information call 020 7974 8816


Playgrounds
For children under 6 years.

For older children.

Toilets
Open during park opening hours
The park is open from dawn to dusk ie its locked when it is dark/growing dark. Naturally these times vary and the current times are posted on the notice boards by all the entrances. It is not lit.
Tennis Coaching
Mel Manhine, teaching in the park for about 15 years:

07956 562252
Rachel Chatterjee, fully qualified Level 3 LTA licensed coach:

07968 859465