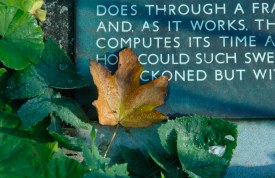 The opinions of the users of Waterlow Park
At the very successful Highgate 'Fair in the Square' in June 2010 the Friends stand was much visited and 67 people took the time to fill in questionnaires. Most were regular park users and it was clear that the park is a strong draw for many different reasons; to relax, enjoy tranquility and take in the views, as a place to play sports and enjoy the play areas, and to see flowers and the wildlife.
Read a report we have compiled to summarise your views.
Please remember you are always welcome to contact us with comments and ideas.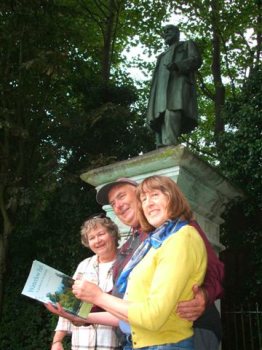 Peter Noyes on a visit to discover his ancestor Sir Sydney Waterlow
The Great Great Grandson of Sir Sidney Waterlow, a retired surgeon from America. He was delighted to be given a tour by Pam Cooper, author of 'Waterlow Park, a Garden for the Gardenless' along with some of the Friends, to see the sculpture of his ancestor and to learn about the park.